Selling A House In Divorce In California – How To Sell Quickly For Top Dollar
Selling in divorce in California obviously is not fun and can be difficult. A house is often times a family's most valuable asset, so it's extremely important that the right decisions are made. This guide is here to help you figure out quite a few things you may have been thinking about, such as who keeps the house, should you sell the house, what are the tax implications, how much do you get if you sell, and how you can make sure you get top dollar while still selling the property quickly.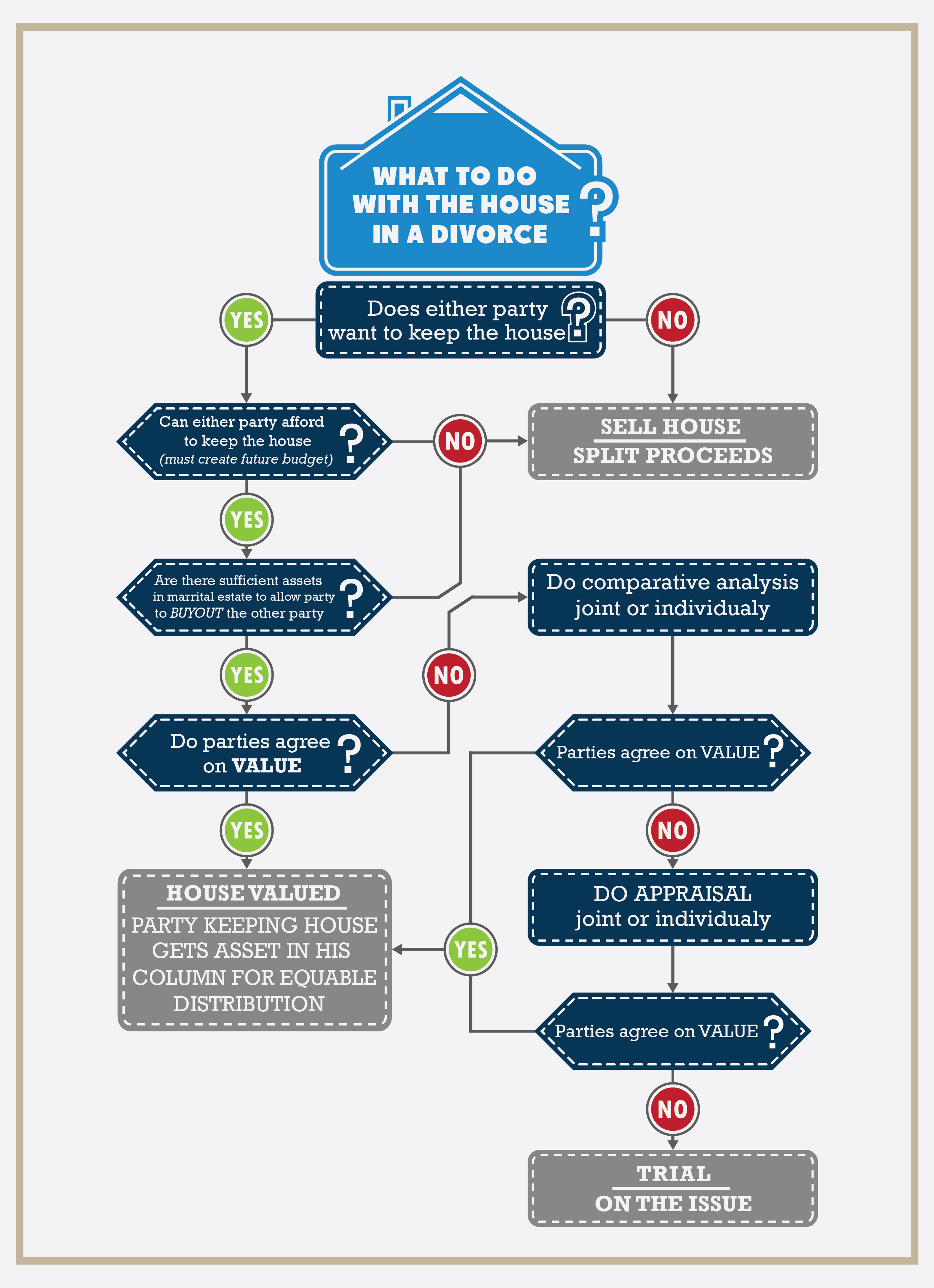 Important to note:
If a mutual decision has been made to sell the house, and one spouse is not buying the other out here's a few things to remember:
The first mortgage will always be paid first.
Then, any liens or second mortgages will be paid.
Any real estate commissions, escrow fees, concessions, etc.. will then be taken out of the proceeds. (Unless you decide to go with a cash house buying company.)
Capital Gains tax will be assessed based on the total profit, not sales price.
Some Action Items To Take:
Find the loan balance, including loan account number
List the defects in the home
Find out if you'd like to sell "As-Is"
If you're not selling as is, figure out how you're going to pay for repairs.
Agree on sales price with spouse. If one cannot be reached, it might be a good idea to get an appraisal.
Overpricing a home will end up costing you money. Do not overprice.
If selling "As-Is" get an offer from a house buying service. If you've decided on a conventional sale with an agent, decide on the agent to use.
Who Keeps The House In Divorce?
The first step in determining if the house should be sold to a third party or if someone will keep it is to determine who owns it. Of course this sounds simple but there are a few things that one should understand before jumping to conclusions.
California is a community property state…
In California, the consensus is that any property acquired during a marriage is owned by both spouses, unless it was the inherited property of one spouse. In some cases, (not all) a house bought during the marriage using both spouses funds will generally be divided equally.
Sometimes the title may only be vested in 1 spouse's name (only 1 spouse is on title). It may be considered the spouse's sole and separate property. If this is the case, it may be overturned if both spouses had an understanding and agreement that both owned the property, even though both names were not on title. This is often difficult to prove, and strong evidence may be needed.
Some Solutions For Who Keeps the House In Divorce…
As stated above, if the house is separate property, the house was gifted, or it was inherited, only one spouse will likely get the property. In other cases there are a few ways that it can be divided. A mutual agreement, court order, or judge will decide how to divide the property.
When owning the house alone is out of the question for either spouse, often times the only thing left to do is sell to a third party.
Sell and divide profits
Before you decide to call a real estate agent, determine how the property looks compared to other houses for sale. From there, determine if it needs some updating. If your house does, selling "as-is" to a cash house buyer might be a good option. If your house is in great shape, calling a realtor might help you get top dollar. To find out the proceeds from sale, refer to the bullet points above.
Buy Out A Spouse
If one spouse can manage the property themselves and they'd like to stay at the house, a buy out might be a good option. Important to note is if the buying spouse is entitled to the mortgage interest write-off. Sometimes courts will order spousal support in the form of paying the mortgage.  Be sure to contact a tax professional on the specific tax implications of the decision.
Deferred Sale
When selling a house in divorce in California and there's children involved, a court might order a deferred sale, or a temporary delay of the sale of the house. The purpose is to minimize the effect of the divorce on the children. With this order, both spouses jointly own the property temporarily. The court will consider the following factors in deciding if a deferred sale is necessary:
How long have the children lived in the property?
Ages and grades of children.
How close or far is the house from school or child care?
Has the property been retrofitted to accommodate a disability of the child or parent?
Emotional impacts on children.
The location and employment of the parent and how that will affect their ability to support the children.
The financial ability to find comparable and suitable housing.
Tax consequences.
The negative financial impact of a deferred sale.
Any other relevant factors…
Going through divorce can be extremely stressful. Selling a house in divorce in California can make it even more stressful. If your house is in need of updates and you'd like to sell "as-is" Quick Home Offers can provide you with a no-obligation offer, and even close on the date of your choice. There are no real estate commissions, no closing costs, and we'll pay your escrow fees. For a free offer contact us now.
I Want A Free, No-Obligation Offer!
…Just fill out this quick form to get started!
Get An Offer Today, Sell In A Matter Of Days...